The Faces of Hartford Healthcare project is focused on sharing the stories of the women and men who provide and support bedside patient care in the chain's hospitals and facilities. The goal is to help the community better understand an escalating crisis that these nurses and allied health professionals are struggling to resolve. It's also an important opportunity for these hard-working caregivers to receive the recognition they deserve. 
Click here to sign our petition in support of the nurses and healthcare professionals at Windham Hospital. 
---

---
 Lillian Hernandez - Windham Community Memorial Hospital (WCMH) Food & Nutrition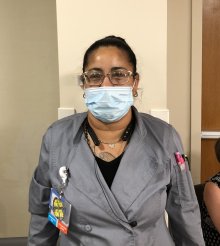 "As a food service worker, a fair contract matters to me because it lets me know that management cares about their employees! A fair contract means stability: economic stability, health insurance stability. A fair contract means, to me, everything. A fair contract matters because we matter. Without us, and that includes every worker, [this] hospital won't be able to function. We matter!"
---
Kim Kelly, RN - WCMH ACU/PACU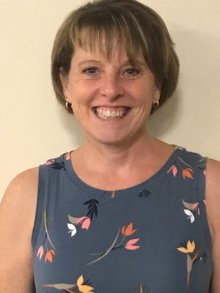 "One month ago, I had my first kidney stone attack. My first thought was 'how much is the Emergency Department (ED) bill going to cost?' I refused to go to the ED until a few hours later, when the pain came back. While the care I received during my ED visit was awesome, I am now looking at a $3,000 bill! I will be going on a payment plan now. During COVID-19, when all the other departments were working crazy and mandated, the operating room (OR/ACU) was virtually shut down. We went from full time to 16 hours a week - sitting at the front door of the ED entrance and working 2nd and 3rd shits to help earn money. Many of us lost our vacation and holiday time because for 3 months we had virtually no pay. They have not given our vacation back or offered compensation. We need fair wages - we don't need ice cream socials!"
---
Fran Choiniere - WCMH Human Information Management Coding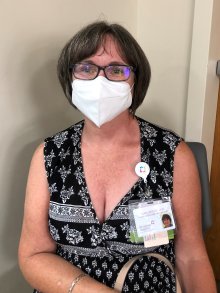 "I have worked at Windham/Hartford HealthCare (HHC) for 9 years. There were many years with wage freezes and step freezes, while the cost of living continued to rise. There are so many union staff that are not part of incentives or retention bonuses, yet the wages being offered to many new staff are appalling. HHC should be considerate in negotiations for those hard working staff that remain engaged and continue to work above and beyond in all that we offer each and every day in our job roles."
---
Alexa Lemire - WCMH Radiology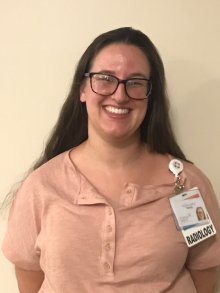 "I was hired in October of 2021. My department was so overwhelmed and understaffed, I basically had to train myself. I am still not fully trained. No one in management stepped up to help or train, except for one person, who takes on more than her fair share of the department. Many of my co-workers have health issues, so I fully support them because they NEED better money and insurance."
---
Janice Worth, RN, WCMH - Cardiac Unit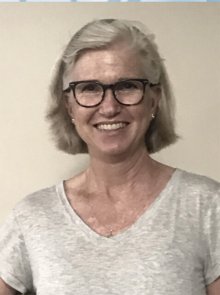 "It matters to me because it matters to all of the healthcare providers at Windham Hospital who care for our community and our patients. These patients deserve safe limits as well as specialty staff to give them the best practices and positive patient outcomes.  Our one dietician at WCMH is expected to attend to in-patients and out-patients. That department has shrunk  from about four people to just one. We've lost a diabetic educator to retirement. Our cardiac department has been promised  new resources  to help care for these patients properly for years. We have lost cardiologists because of  the unfulfilled promises from Hartford HealthCare (HHC.) Many departments are shrinking and our community deserves and expects better. Many of my patients can't even get appointments with their primary care physicians and cardiologists offices in a timely manner due to HHC offices that are understaffed and poorly run. This is NOT part of HHC's mission to improve the health and healing of the community and the people we serve."
---
Debora Linton, WCMH - Food & Nutrition
                                   "Our patients care, we are being stopped from doing out job because of being short staffed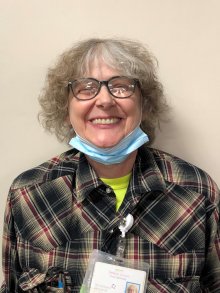 and that also relects on our patients. We used to be a community hospital where we cared for the community, sending meals to patients' homes seven days a week, Monday through Friday. On Friday, we would make meals for the weekend that would also be delivered to them. If the patients were having a medical problem, the delivery person would call and be able to get them medical help. But upper management and Hartford HealthCare (HHC) have taken the community away from Windham. We were a caring community hospital; then we had to reapply for our jobs after HHC, when they cut us back from 40 hours to 32 hours a week. That hurt our pay and then we lost our time and a half after eight hour shifts. That hurt a lot too. You had to work 40 hours just to get time and a half. Now we want better health insurance and wage increases because everything went up except our pay isn't going up."
---
Katherine Stearns, WCMH - Housekeeping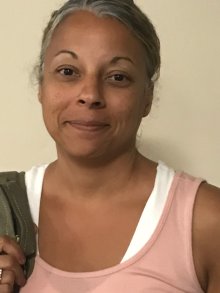 "Our insurance really needs to change. My medical bills were sent to collections over what I owed the hospital. I ended up having to roll it into my morgage. That's sad! I have worked at Windham Hospital since 2010. I will only be making .76 cents above minimum wage when it goes up to $15.00 in Janurary."
---
Vincent Snow, WCMH - Housekeeping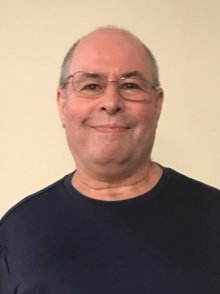 "It's my livelihood! We need better wages for what we do. We're not regonized for the hard work we put in."
---